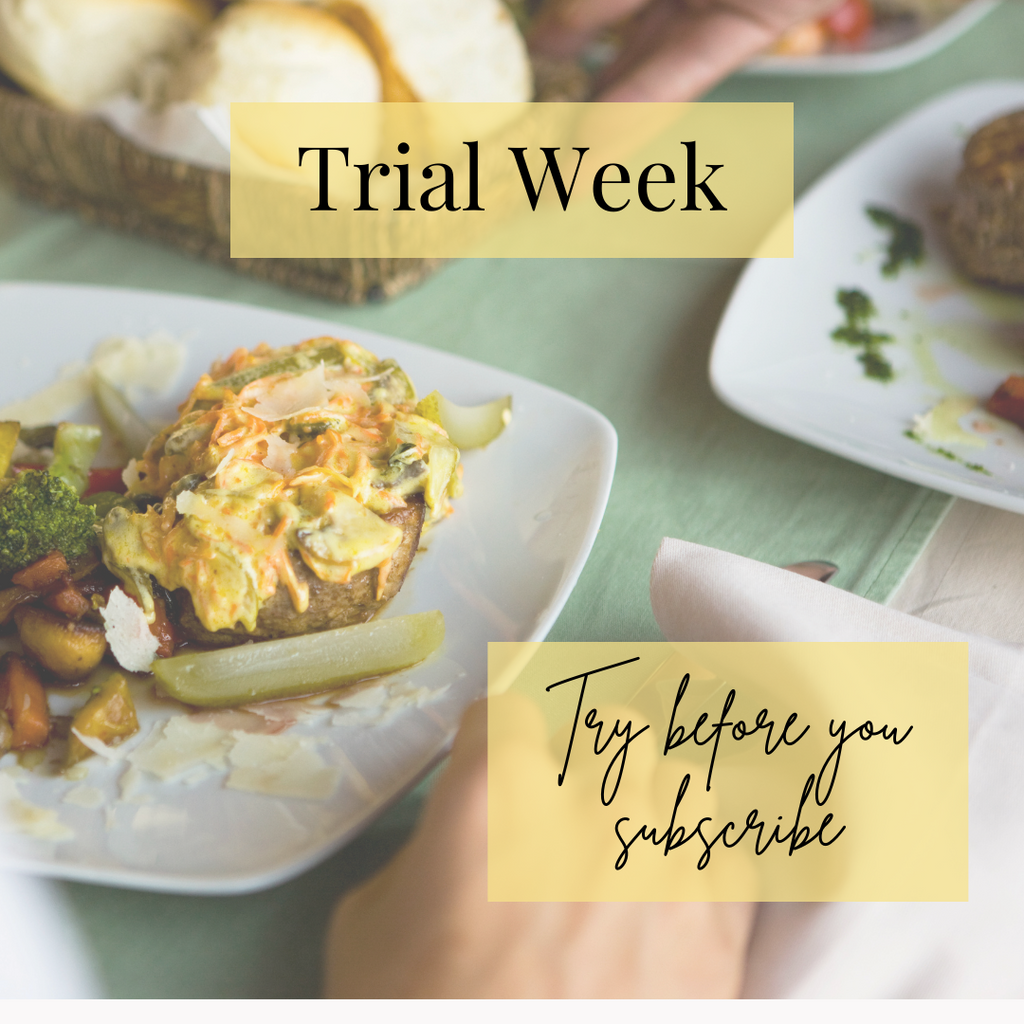 Want to check us out but not ready to subscribe? Purchase a Trial Week with no subscription obligation. Our chef-prepared fresh food is delivered safely to your door to anyone in Tippecanoe County.
This $89 trial week includes one week with 4 main entrees and access to our pantry to customize your order with seasonal sides, desserts, hearty soups and salads, and so much more.
Check out current menus. After completing payment, watch your email for your welcome email. You will fill out a menu survey to make your selections for the week. The no-contact delivery will be Wednesday.
Enjoy your nutritious, chef-crafted, and thoughtfully-curated meals right in your home!