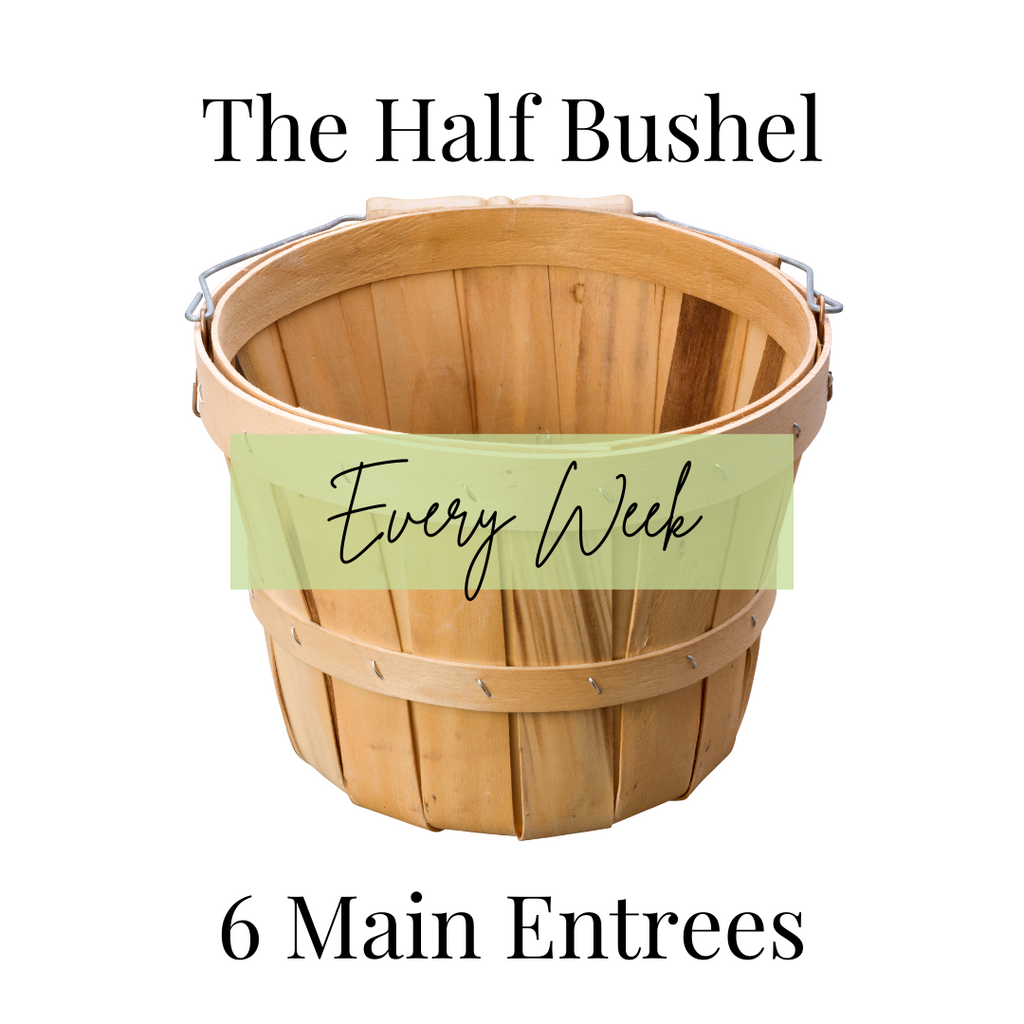 For a weekly subscription, you will receive your order every week. After completing payment, watch your email for your welcome email. You will fill out a menu survey to make your selections and then be directed to our Pantry to customize your order.
You will receive an email on Tuesday as a delivery reminder with additional details. The no-contact delivery will be Wednesday.
For a weekly subscription, you will be charged every Sunday preceding Wednesday delivery. Enjoy your nutritious, chef-crafted, and thoughtfully-curated meals right in your home!
Includes:

6 Main Entrees
Bread
Access to our Pantry