Eat to Your Advantage--signed copy
$15.00
$16.99
saving
$1.99
| /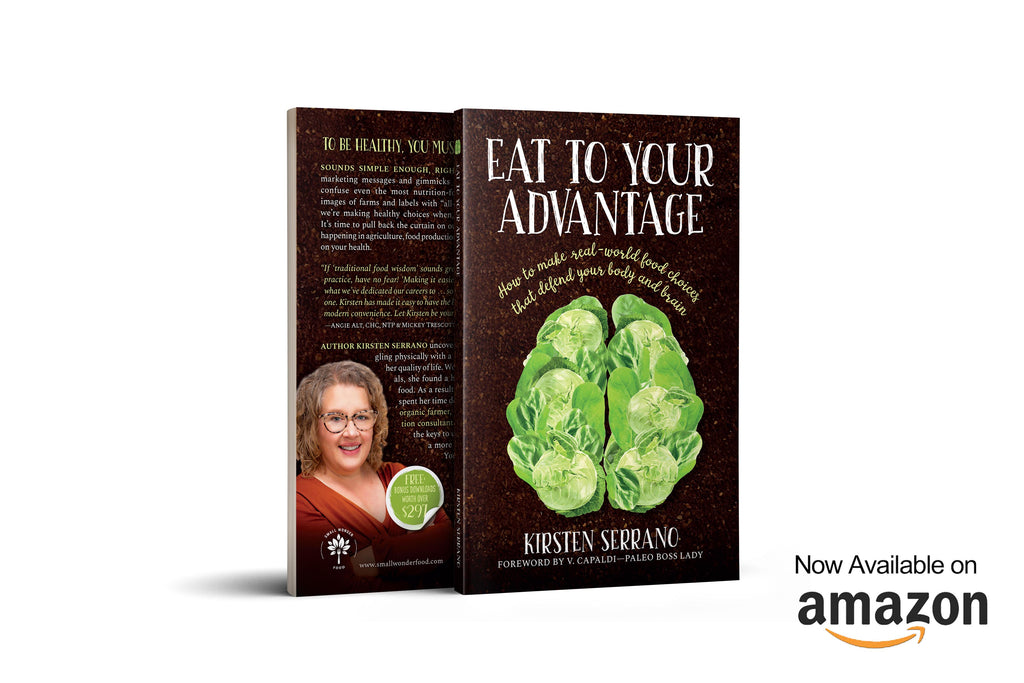 Eat to Your Advantage--signed copy
$15.00
$16.99
saving
$1.99
| /
Signed copy of Kirsten's best-selling book Eat to Your Advantage. 
Reviewed in the United States on July 26, 2020
Kirsten has given us a treasure in this powerful tool for wellness. If you are like me and totally overwhelmed by all the conflicting information on diet and health being thrown at us today, read this book! Kirsten has done the leg work and evaluated the claims so you can focus on getting well. You will also have an excellent guide for how to manage your research when you're ready to do more of your own reading. My favorite aspect of the book is that it gives me all the information I need to make the best choices for myself without dictating meal plans or insisting that there is only one right way to eat. It's a very readable book that I will come back to over and over again!
Reviewed in the United States on July 27, 2020
Eat to Your Advantage is a wonderful resource to empower eaters to take the reins of their own health. Good food nourishes and improves our health. This book teaches you to find and recognize good food. Understanding food is a huge task, but Kirsten Serrano managed to make all that information approachable. Rather than being overwhelmed by all the information out there about food, this book brings clarity one topic at a time. It's also very realistic. There is no pretend hope that a family can spend 3 hours in the kitchen every day. This is advice from the front lines of balancing best eating practices and convenience. If you don't have time and energy to read all the books, just read this one! It cuts through all the hype and diet culture to give you the power to eat to your advantage one meal at a time.